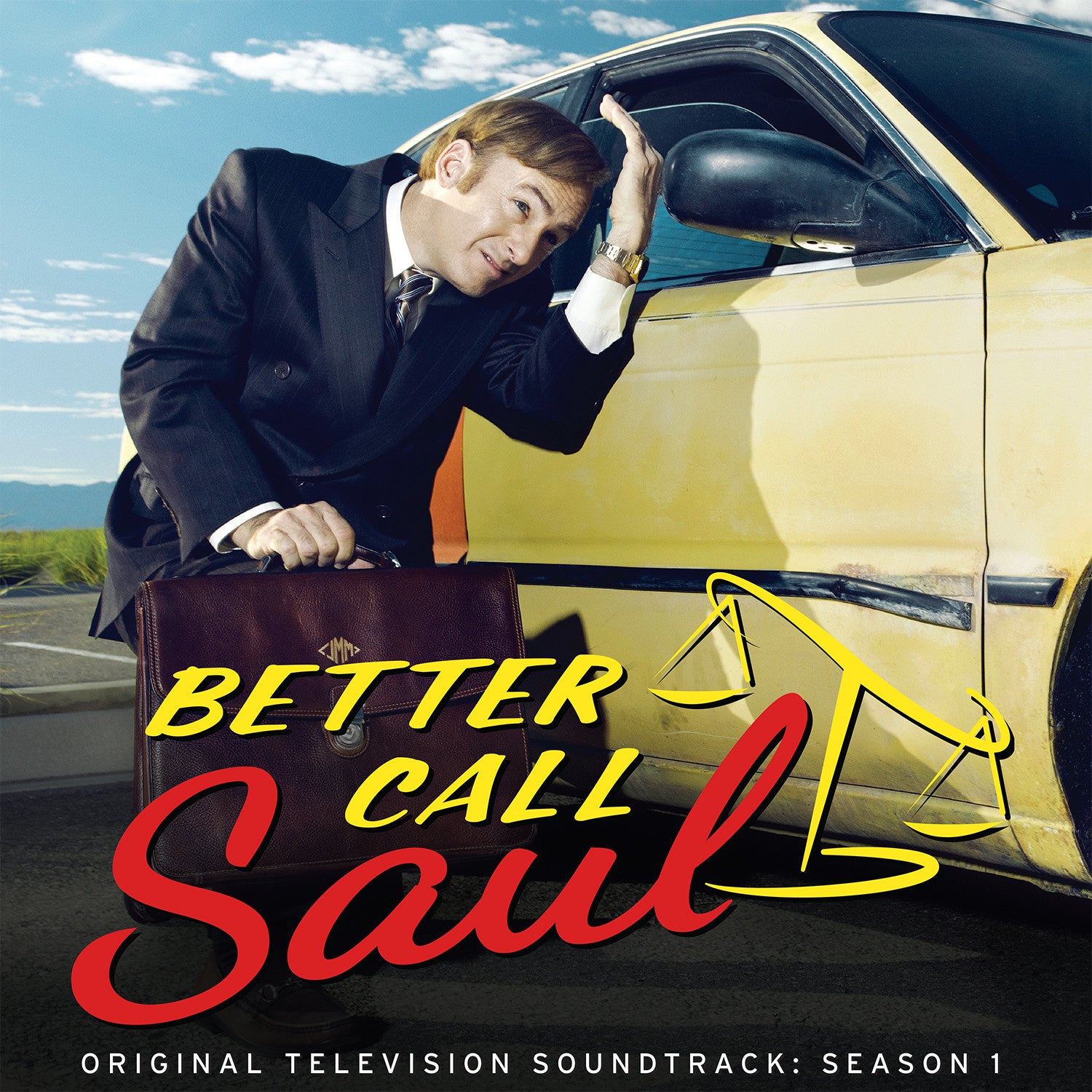 February 2nd, 2016 – Legal trouble? Better Call Saul. Looking for an awesome soundtrack to a hit television series on vinyl? Better call Spacelab9! SL9, in conjunction with Madison Gate Records, is proud to announce the release of the "Better Call Saul: Original Television Soundtrack, Season 1" LP, due to hit store shelves on March 25th. The prequel to the award winning series Breaking Bad, Better Call Saul broke all previous records with its 2015 premiere, attracting over 6.9 million viewers to become the highest rated series debut in cable television history. Fans rejoice! After leaving viewers at the edge of their seats with the culmination of Season 1, Better Call Saul returns to the small screen for the hotly-anticipated Season 2 on February 15th, 2016.
 "Better Call Saul: Original Television Soundtrack, Season 1" LP features thirteen tracks corresponding to the most pivotal moments from the first Season of the hit series, hand-picked by Grammy®-nominated music supervisor Thomas Golubić (Breaking Bad, The Walking Dead, TURN, Halt and Catch Fire). The deluxe vinyl LP package includes a full color jacket plus a full color printed inner bag featuring several key images from the series and will be available in two different colored vinyl variants. The first, a "Jimmy's Lemon" yellow vinyl variant, inspired by the lead character's fan-favorite beater will be available exclusively from Barnes & Noble in a limited edition of only 500 copies. The second variant, "Desert Sky Blue" vinyl will be available exclusively at SPACELAB9.com in an extremely limited edition.  

As a bonus, the label webstore exclusive also includes a reproduction of Jimmy McGill's law diploma from the fictitious "University of American Samoa", available while supplies last. Pre-sale date TBA soon so be sure to join the news list at SPACELAB9.com to be among the first to receive the news!

Be sure to join our newsletter at SPACELAB9.COM to be among the first to receive news on upcoming releases, exclusives and limited offerings!
Feb 05, 2016

Category:

News
Comment: 1
{"one"=>"{{ count }} comment", "other"=>"{{ count }} comments"}