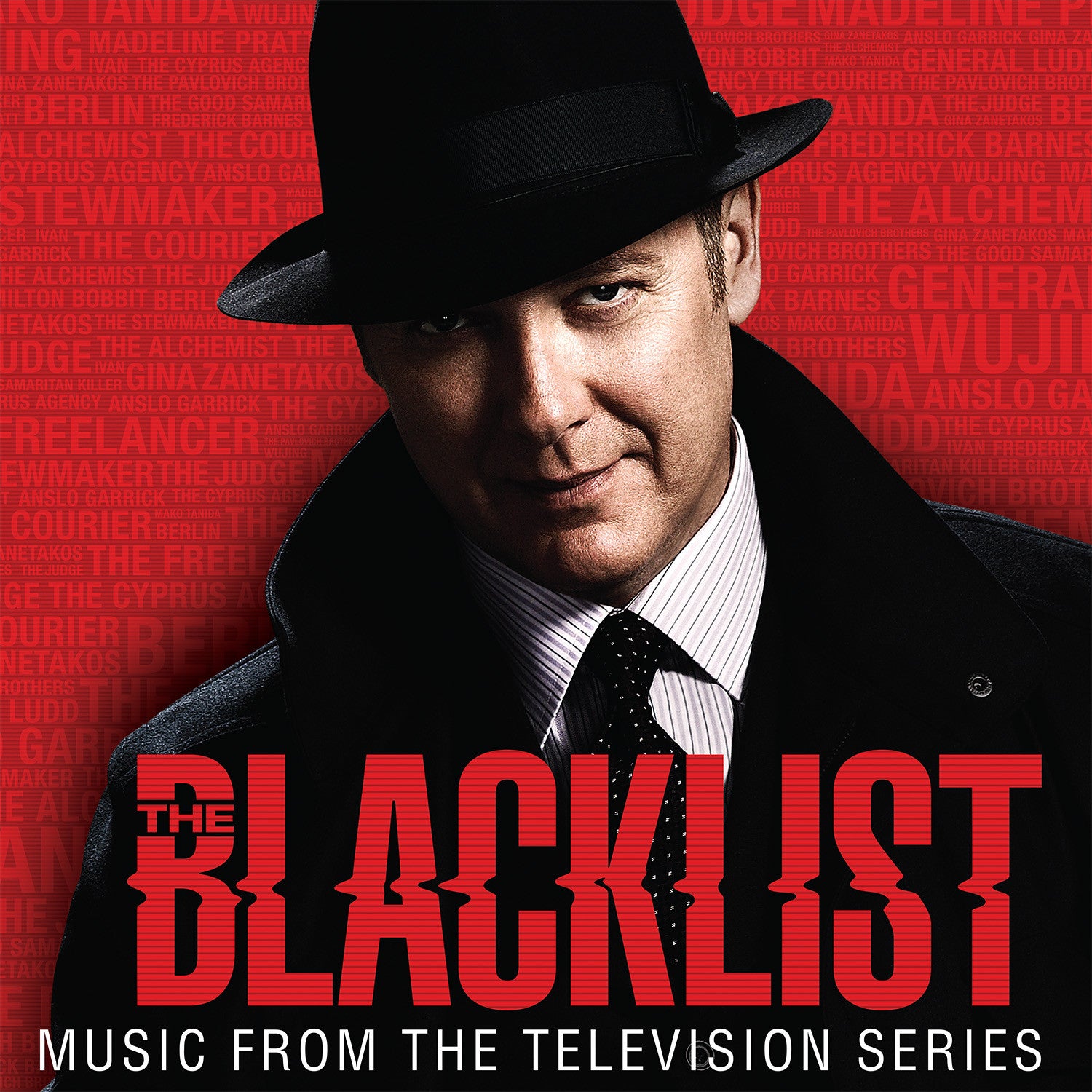 March 10, 2016 – As part of Record Store Day 2016 (April 16, 2016), Spacelab9, in partnership with Madison Gate Records, is pleased to announce the release of
"THE BLACKLIST: MUSIC FROM THE TELEVISION SERIES" LP.
Featuring music from the first two seasons of the hit NBC television series, hand-picked by music supervisor John Bissell ("The Hurt Locker", "Zero Dark Thirty") and executive producer and series creator Jon Bokenkamp,
"THE BLACKLIST: MUSIC FROM THE TELEVISION SERIES" LP
boasts a collection of twelve tracks from cutting-edge artists including Algiers, Radical Face, Timber Timbre and Hozier as well as time-honored classics by Bobby Darin, Gordon Lightfoot and a slowed-down version of "Jolene" by the legendary Dolly Parton.
This deluxe, one-time only vinyl pressing is limited to 1500 copies and includes a full-color, 16-page 12" x 12" dossier featuring encrypted text that can only be read when viewed through the "decoder ring" red vinyl. As with most Record Store Day releases, this is certain to go quickly so be sure to request yours at your favorite local record store soon – and get there early!
Track listing is as follows:
1. Citizens (Alice Russell)
2. Welcome Home (Radical Face)
3. Wicked Game (Emika)
4. Beyond the Sea (Bobby Darin)
5. Major Tom (Peter Schilling)
6. Sundown (Gordon Lightfoot)
7. Made of Stone (Matt Corby)
8. Angel of Small Death and the
Codeine Scene (Hozier)
9. Blood on My Name (The Brothers Bright)
10. Jolene (Slowdown) (Dolly Parton)
11. Black Eunuch (Algiers)
12. Run from Me (Timber Timbre) 
THE BLACKLIST
airs Thursdays on NBC at 9pm ET/PT and returns with all new episodes on April 7.

Be sure to join our newsletter at SPACELAB9.COM to be among the first to receive news on upcoming releases, exclusives and limited offerings!

Mar 10, 2016

Category:

News
Comments: 0