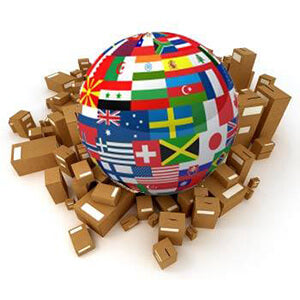 The US Postal Service have announced a combination of rate increases and slower service which go into effect today, October 1st, 2021. These delays, which have already been felt in recent months, are expected to increase sharply throughout the Holiday season and well into 2022. As is commonly the case, the lower cost / lower priority services such as Media Mail (in the USA) and First Class Air Mail (outside the USA) are experiencing the biggest delays so we strongly recommend the use of USPS Priority Mail services for the remainder of 2021 or until the outlook from the USPS improves.

Regardless of your choice of shipping service, please note that we have no control over the speed at which they process and deliver your package. These delays are a worldwide issue and are not unique to us - or to you - so we ask that you please be patient.


- North American orders:
The United States Postal Service are currently experiencing shipping delays and are warning of the potential for far worse delays throughout during the holiday season. If late 2020 and early 2021 were any indication of things to come, delays of a month or more are likely to become more common as we get closer to the holidays - and could continue well into spring 2022.
As mentioned above, we highly recommend the use of USPS Priority Mail for the next several months. To help minimize delayed shipments we have also added UPS Ground and UPS 3 Day Express Shipping options for domestic U.S. orders, however we find that the USPS are generally better at (and are generally more gentle with) handling small packages.
- International orders:
As of September 2021, we are already seeing extensive delays from European postal services including Royal Mail, Deutsche Post, La Poste, Poste Italiane, Poczta Polska and many others. International First Class Air Mail seems to be most often affected so we recommend using Priority Air Mail. That said, if the delays are as a result of backlogs at your country's local Customs office, this may not help to speed up the delivery of your package.
Sep 30, 2021

Category:

News
Comments: 0