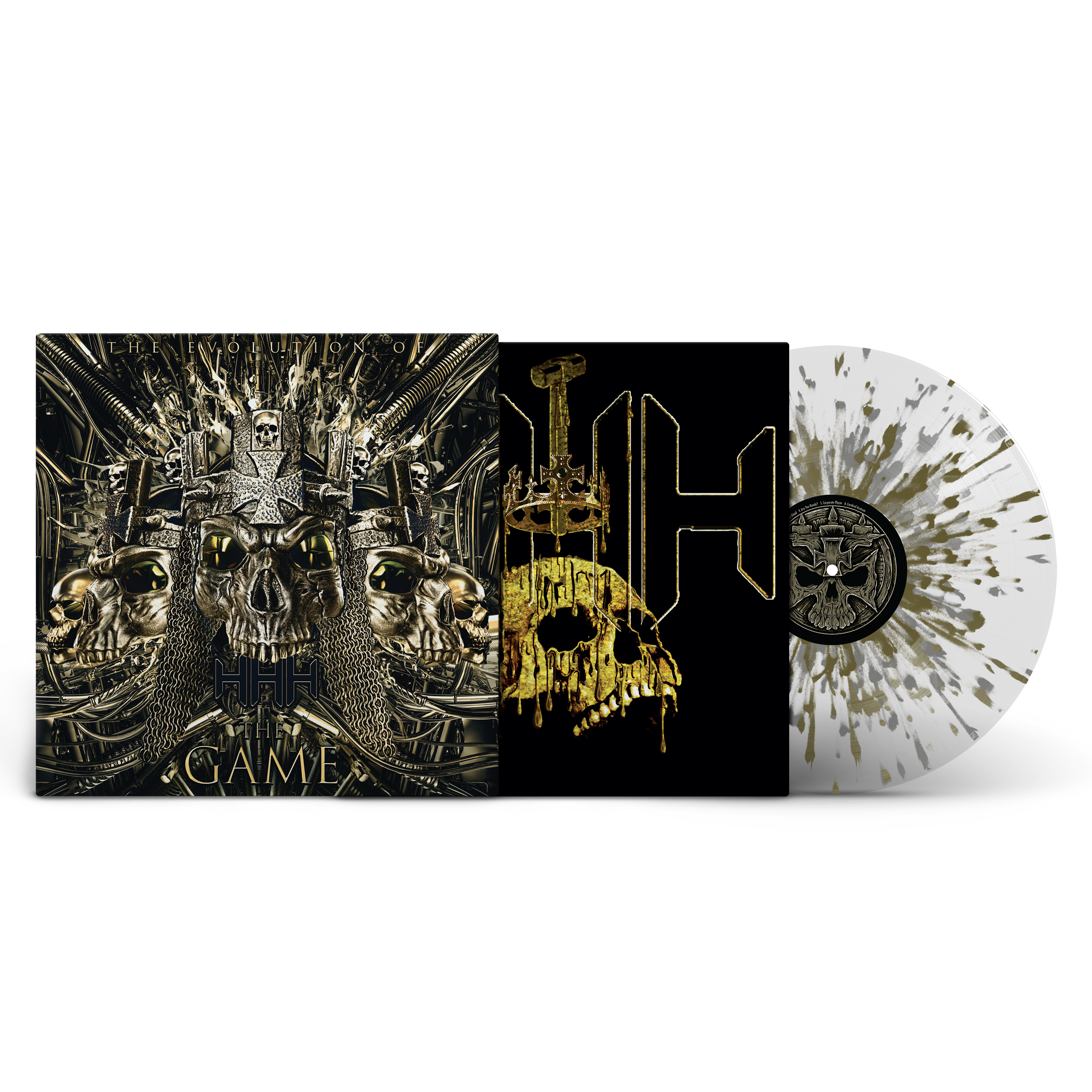 In conjunction with WWE, Spacelab9 are happy to announce the release of the TRIPLE H "THE EVOLUTION OF THE GAME" LP. For over three decades TRIPLE H has been recognized as one the all time greats within the pantheon of professional wrestling entertainment, claiming over 20 championship titles and establishing himself as a premier marquee superstar of the WWE.

Throughout his illustrious career TRIPLE H has entered the ring accompanied by an assortment of memorable entrance themes, and now for the first time ever a collection of iconic, fan favorite themes have been compiled for the debut vinyl release of  TRIPLE H "THE EVOLUTION OF THE GAME" LP.

Included in this collection are  some of TRIPLE H's most memorable entrance themes from long time WWE composer Jim Johnston as well as performances from heavy metal legends Motörhead, all three tracks appearing on vinyl for the first time ever. 
 
The deluxe vinyl edition of TRIPLE H "THE EVOLUTION OF THE GAME" LP is packaged in a full color gatefold jacket printed on gold foil laminate with spot matte UV with full color printed inner sleeve, a full color 18 x 24 poster and a digital download. TRIPLE H "THE EVOLUTION OF THE GAME" LP will also be released in three different limited edition exclusive color variants; Gold vinyl from the Official WWE Store, Silver vinyl available from FYE, and a Gold & Silver Splatter variant which will be available exclusively from Spacelab9. Quantities are limited and will be available on a first come, first serve basis. 
Aug 06, 2020

Category:

News
Comment: 1
{"one"=>"{{ count }} comment", "other"=>"{{ count }} comments"}