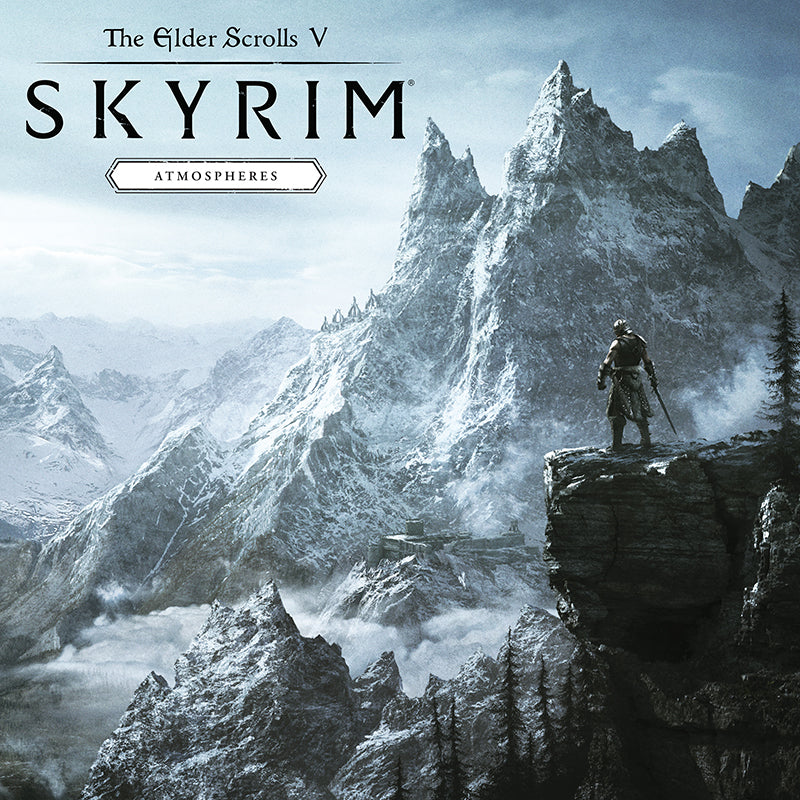 October 25th, 2017 – On the heels of the recent release of The Elders Scrolls V: Skyrim "Ultimate Edition Vinyl Box Set" four LP vinyl box set, Spacelab9 in conjuction with Bethesda Softworks are excited to announce the coming of THE ELDER SCROLLS V: SKYRIM ATMOSPHERES LP. This limited edition 12" vinyl contains 40 minutes of sublime, ethereal atmospheric sounds composed by BAFTA award winning composer Jeremy Soule (The Elder Scrolls III: Morrowind, The Elder Scrolls IV: Oblivion, Guild Wars) and Audio Director from Bethesda Game Studios, Mark Lampert. THE ELDER SCROLLS V: SKYRIM ATMOSPHERES LP is packaged in a full color embossed jacket with spot UV in a limited edition "snow cap" colored vinyl variant and will be available exclusively in North America for Black Friday Record Store Day on November 24th 2017 at participating record stores, while supplies last. Make sure your favorite local record store will be stocking this exclusive release.
Firmly established as an open-world masterpiece, the game has cemented itself as one the most successful and enduring game titles of all time. Elder Scrolls V: Skyrim received accolades from a plethora of gaming press, with IGN and Gamespot both naming it PC Game of the Year while Gamespot also awarded Skyrim its "Readers Choice" award. Additionally, Skyrim received the "RPG of the Year" award from Spike TV, IGN, X-Play, GameSpot and GameSpy while receiving "Overall Game of the Year" nods  from Spike TV, Giant Bomb, X-Play, Machinima.com, GameSpot, 1UP.com, Game Revolution, GameSpy Joystiq and the Interactive Achievement Awards.  

Be sure to join our newsletter at SPACELAB9.COM to be among the first to receive news on upcoming releases, exclusives and limited offerings!
Oct 25, 2017

Category:

News
Comments: 0