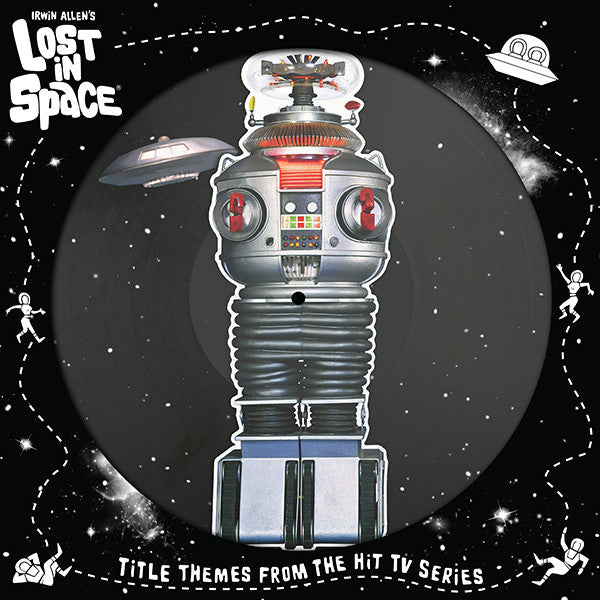 Danger! Danger, Will Robinson! As part of Record Store Day 2017, Spacelab9 announces the release of LOST IN SPACE: TITLE THEMES FROM THE HIT TV SERIES EP. The 12-track EP includes both of Academy Award-winning composer John Williams' indelible theme songs from Lost in Space, tv's first prime-time science fiction adventure series.  Williams compositions for Lost in Space helped pave the way for his later, iconic film scores such as JAWS, STAR WARS, RAIDERS OF THE LOST ARK, E.T., JURASSIC PARK, HARRY POTTER and many more. Now, with access to the original studio session tapes, SpaceLab9 brings these incredible compositions to vinyl for the first time ever.
Deluxe packaging features a clear vinyl disc with the iconic Lost in Space robot "floating" in the record and is housed in a die-cut jacket. Limited to only 1,000 copies! Look for the follow-up release, a full-length LOST IN SPACE soundtrack album to be released by Spacelab9 in late 2017.

Be sure to join our newsletter at SPACELAB9.COM to be among the first to receive news on upcoming releases, exclusives and limited offerings!
Mar 28, 2017

Category:

News
Comment: 1
{"one"=>"{{ count }} comment", "other"=>"{{ count }} comments"}