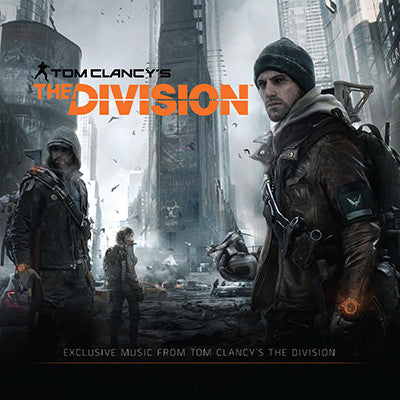 February 28th, 2017 – In the world of Ubisoft's record breaking open world game, Tom Clancy's The Division, a deadly pandemic led to widespread panic, looting and destruction in New York City, causing Manhattan to be placed under quarantine. The president invokes Directive 51, unleashing an autonomous unit of tactical agents called the Division, humanity's only hope to restore society. Composer Ola Strandh (World in Conflict, Ground Control 1 & 2) brings The Division's tense and fully immersive gameplay to life through a musical backdrop that blends a moody mixture of synthesizers, percussions and acoustic instruments.

Relive the pulse pounding moments from Tom Clancy's The Division on your turntable with the release of TOM CLANCY'S THE DIVISION SOUNDTRACK DOUBLE LP from Spacelab9, available exclusively at ThinkGeek.com beginning on March 10th 2017. TOM CLANCY'S THE DIVISION SOUNDTRACK DOUBLE LP is packaged in a gatefold jacket featuring key imagery of the game's bleak, mid-crisis scenario.
The double LP includes 20 never released before tracks composed by Ola Strandh. The track listing for TOM CLANCY'S THE DIVISION SOUNDTRACK DOUBLE LP is as follows:
Side A
Worth Fighting For (2:18)
Herald Showdown (3:44)
Betrayal (4:39)
Columbus Circle (5:39)
Cornered (4:23)
Side B
Brooklyn Suite (3:57)
Underworld II (4:36)
Survival (6:44)
Lament (3:00)
Side C
T.O.C. (5:37)
Fuel (3:37)
Underworld V (2:24)
Exhale (7:06
Underworld IV
Outbreak
Side D
We are The Division (Original) (5:29)
Underworld III (3:15)
Underworld VI (4:26)
Last Stand (3:43)
Disco Dungeon (3:46)


Be sure to join our newsletter at SPACELAB9.COM to be among the first to receive news on upcoming releases, exclusives and limited offerings!
Feb 28, 2017

Category:

News
Comments: 0